"Smart-City Digital ID Projects" Report
Digital IDs are often promoted as part of "Smart Cities" initiatives. An often used yet ill-defined buzzword, "Smart City" is employed to describe or refer to a range of technology-based projects, solutions, or services to address abstracted problems; improve or modernize existing government services or infrastructure; or promote policy priorities or societal goals (e.g., sustainable development or internet accessibility). Smart cities present a wide range of human-rights concerns, from privacy and surveillance to discrimination and beyond.
To better understand the problems presented by smart cities, IDP's Surveillance, Tech & Immigration Policing project and Northeastern University's Center for Law, Innovation and Creativity (CLIC) released a report to examine this problem space by exploring an emergent form of smart-city projects—digital identification projects ("digital ID") that seek to integrate financial services or products, transit payment functions, and access to government services.
Click here to read the report and executive summary.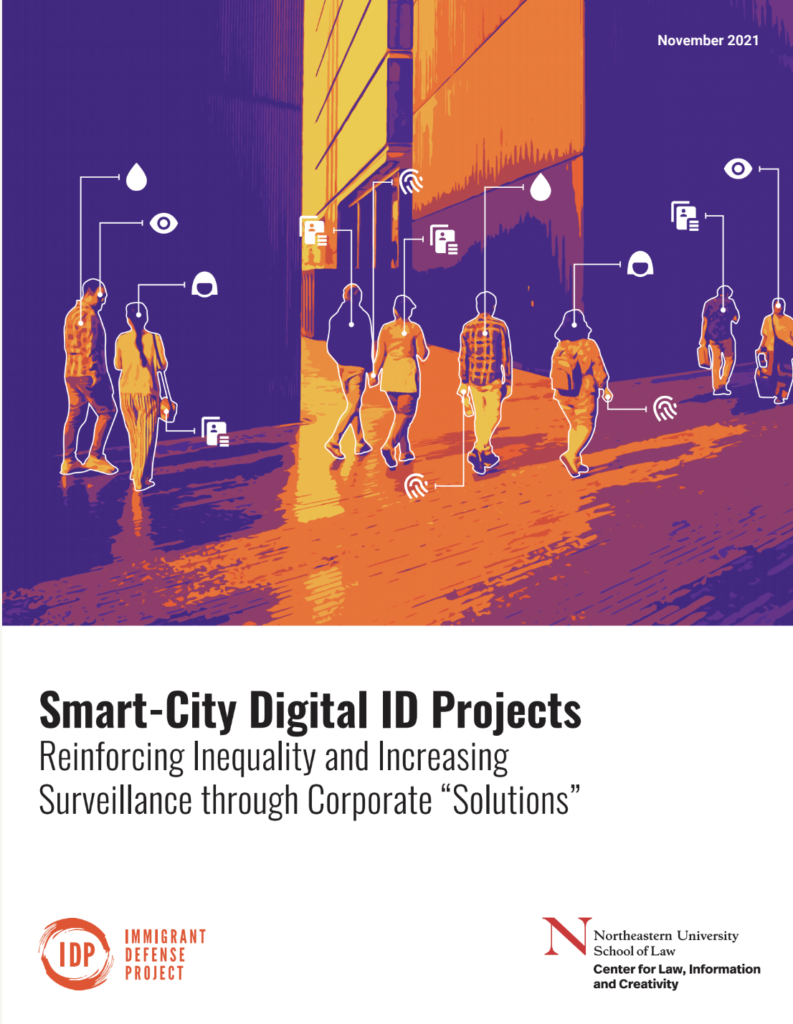 Community Materials: Digital IDs and IDNYC FAQs
Even as digital IDs become more common across the United States and world, most people know very little about digital ID systems and their dangers. The Surveillance, Tech, and Immigration Policing Project at IDP created these community resources to explain how digital ID systems work, break down the myths around them, and clearly explain the risks to our communities.
Check out our factsheet on the IDNYC and our FAQs on digital IDs. Spanish versions coming soon!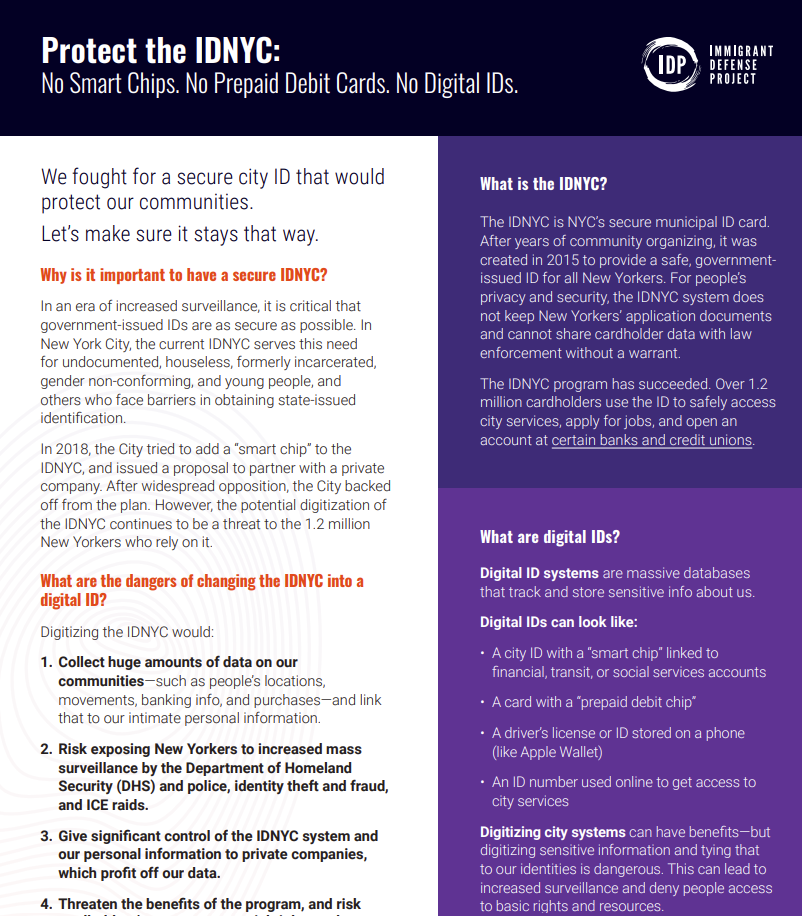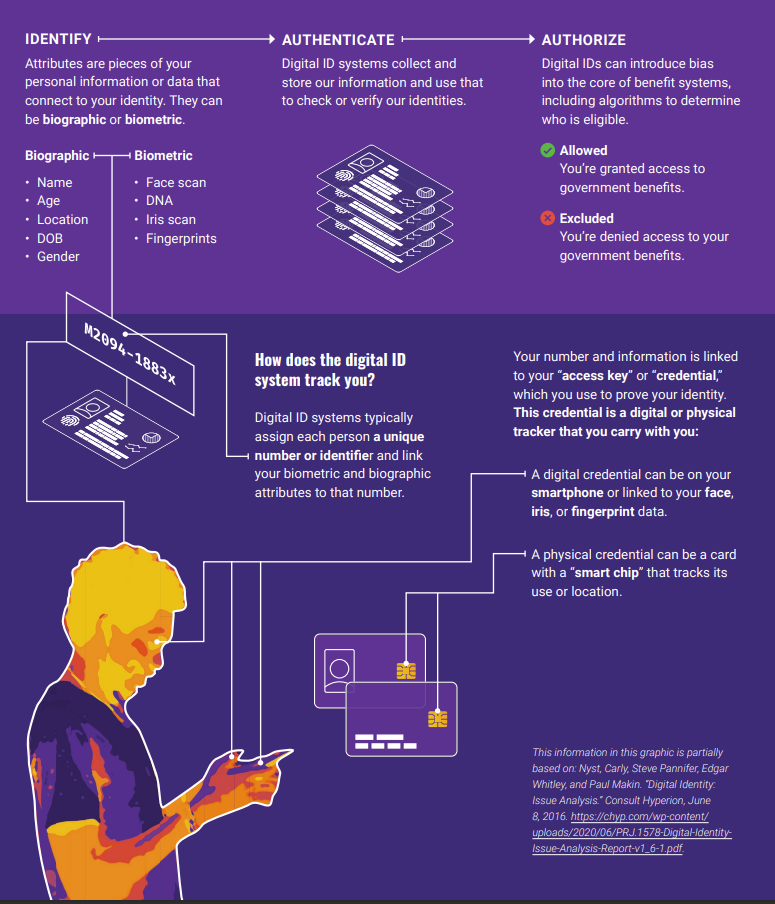 Campaign to Preserve the IDNYC
In late 2018, the coalition that formed to design, launch and promote the IDNYC (NYC's municipal ID card) learned that the administration of the City of New York had issued a request for proposals to add a smart chip to the IDNYC. According to the solicitation, the chip would allow cardholders to load funds onto their IDNYC cards, make payments to private vendors, and enable "integrations with public and private partners, such as the MTA's planned contactless fare payment system and NYC Health + Hospitals medical records."
We have expressed steady concerns that this plan would expose cardholders—particularly immigrant New Yorkers—to serious privacy, surveillance, consumer protection, and other unwarranted risks. These very real risks far outweighed any purported benefits the plan would provide to New Yorkers. We were able to stall the implementation of this plan, yet we remain vigilant as we are well aware that such an integration can be pursued by a future administration. Learn more about the issue below by reading Letters of Support, City Council Hearing Testimonies, Select Media Coverage, and Bill Information.