June 6, 2022
Albany, NY – During the 2022 legislative session, the Immigrant Defense Project continued its state advocacy work towards justice for all immigrants caught at the intersection of the immigration and criminal legal systems. Our legislative priorities included disentangling ICE policing in the state from local agencies, expanding procedural rights for immigrants in the criminal legal system, and combating criminalization together with allies across movements. The momentum for transformative change was met by political backlash in Albany, where communities had to fight to protect past victories, including the critical 2019 bail reforms. Session concluded on Friday after months of inspiring mobilization from immigrant communities and deep frustration with lack of action from leadership and the Governor.
This year we celebrate the passage of Court Notification, which strengthens much-needed protections for immigrants facing criminal charges in New York. After years of persistent advocacy from IDP and our partners, and passing in the Senate in April, the Court Notification Bill passed the Assembly this week! We look forward to the Governor quickly signing this bill into law. Immigrant New Yorkers are often unaware that a plea in criminal court can cause devastating consequences, including deportation. This bill ensures that guidance from judges is meaningful for all immigrant New Yorkers and creates systems of accountability when those rights are violated. Read more about the legislation here, and look out for more resources about this legislation in the coming weeks.
IDP also celebrates passage of the Stop Immigration Bond Abuse Act which prohibits private bond companies from misleading immigrants and using electronic shackles and exorbitant fees, and the Vaccine Confidentiality/Immunity Passport Privacy which enables all New Yorkers to use immunity passports without fear that they will become universal tracking devices.
However, IDP is deeply disappointed by the legislature's failure to pass New York For All and other key priorities for immigrants this session. It is indefensible that our state and local systems continue to be entangled with ICE, that immigrant New Yorkers have no meaningful path to clear their names after wrongful convictions, and that the state's clemency process remains convoluted and underutilized.
***
IDP continues to fight for passage of these key priorities:
New York For All – The legislature failed to take critical action to stop ICE from colluding with local and state agencies in New York State. Currently, ICE relies on its ability to conspire with local law enforcement and government agencies to search for, arrest, and deport immigrant New Yorkers, multiplying the injustices of the racially biased criminal legal system and discriminatory policing. Read more about the legislation here.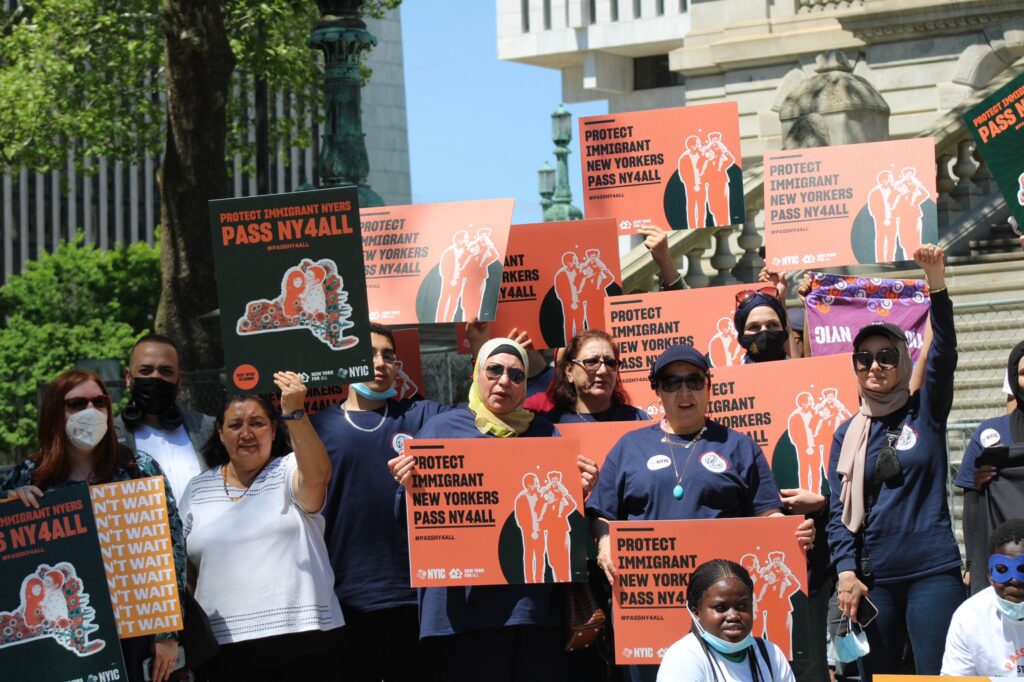 The Challenging Wrongful Convictions Act, passed the Assembly but the Senate failed to follow suit. This bill gives people a legitimate chance to clear their names after convictions and provides a path to justice for immigrant New Yorkers who are facing consequences on the sole basis of a wrongful or improper conviction. By creating a pathway for people to have their claims heard, this bill helps break the cycle of perpetual punishment. Read more about the legislation here.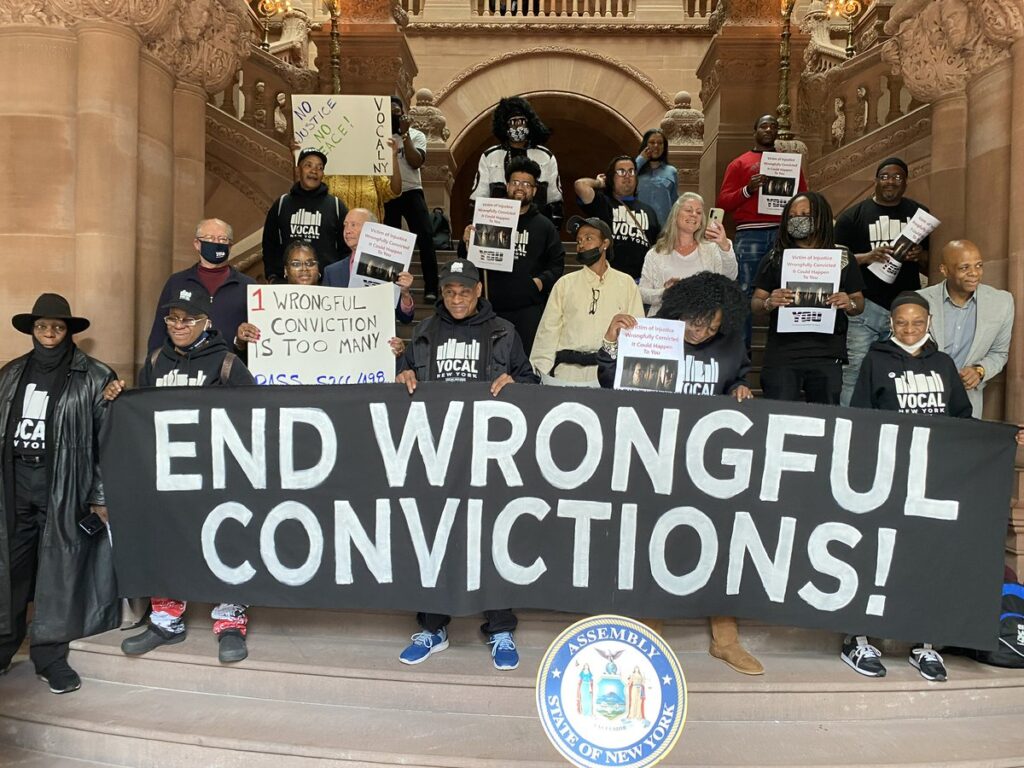 The Clemency Justice Act seeks to bring New York's convoluted and underutilized clemency process to light. Deportations and de facto life sentences continue to separate New York's immigrants and communities of color from their families and destabilize already-struggling communities. Failure to pass this bill harms immigrant New Yorkers, including those facing imminent deportation or life-threatening health conditions behind bars. Read more about the legislation here.
→ Click here to sign the petition supporting Christopher Simmons, an immigrant New Yorker seeking a sentence commutation.