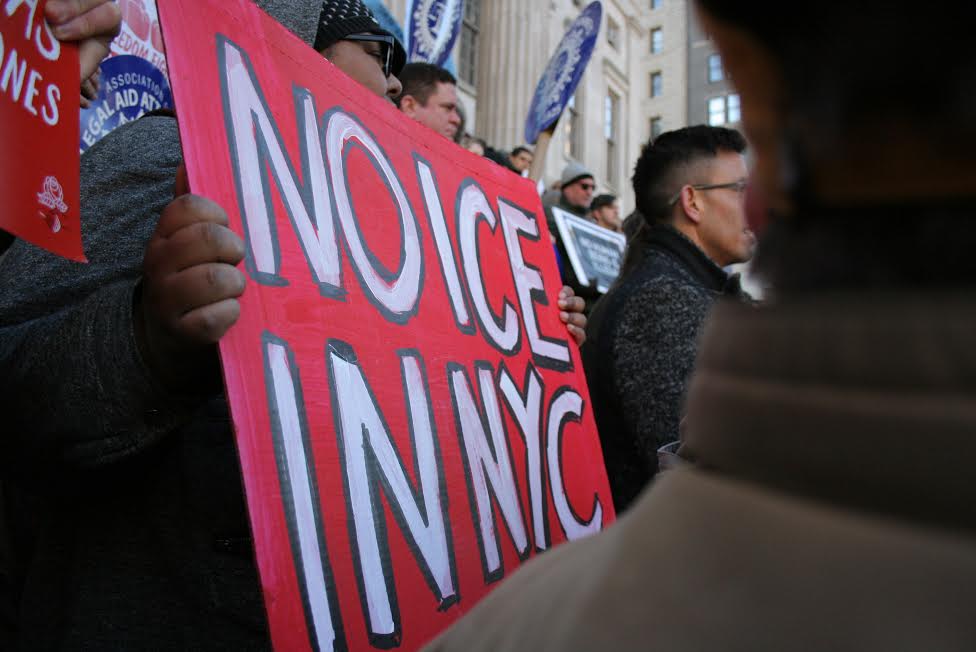 Subscribe to the IDP Newsletter
The Immigrant Defense Project (IDP) was founded over 20 years ago to combat an emerging human rights crisis: the targeting of immigrants for mass imprisonment and deportation.
As this crisis has continued to escalate, IDP has remained steadfast in fighting for fairness and justice for all immigrants caught at the intersection of the racially biased U.S. criminal and immigration systems. IDP fights to end the current era of unprecedented mass criminalization, detention and deportation through a multipronged strategy including advocacy, litigation, legal advice and training, community defense, grassroots alliances, and strategic communications.
Legal Advice & Training
Via our hotline and trainings, we educate immigrants, advocates, & lawyers on the complex intersection of immigration and criminal law to prevent thousands of deportations each year.
Impact Litigation
We orchestrate the strategy behind litigation in the Supreme Court and Circuit Courts (including 5 recent victories) and challenge unfair laws to expand our reach exponentially.
Policy & Advocacy
We advocate for laws and policies that protect human rights and fight criminalization, including some of the first successful policies against honoring ICE detainers, and our current pardon and ICE Out of the Courts campaigns.
Community Defense
We support communities and grassroots groups by providing valuable resources to defend their rights against ICE and during immigration proceedings, and by executing campaigns to keep loved ones home and families together.
Strategic Communications
We highlight the systemic injustices underlying the deportation system, counter the demonization of immigrants and people with criminal convictions, and work to change the conversation by exposing the human toll of unjust policies.