What we do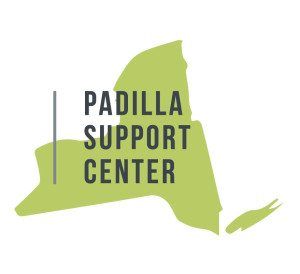 The Padilla Support Center offers legal support to attorneys representing immigrants in New York City. The Padilla Support Center is dedicated to improving the legal representation of immigrants in Criminal and Family Court proceedings. By equipping attorneys to accurately advise their clients about the immigration consequences of contact with the Criminal and Family Court systems, the Padilla Support Center works to ensure fairness and due process for immigrants.
More than half a million New Yorkers are estimated to be undocumented and an estimated 700,000 additional New Yorkers are eligible to become U.S. citizens. Guilty pleas to even minor, non-violent offenses can even have major ramifications for immigrants, including those who are lawful permanent residents, have lived and worked in the city for years, and are responsible for supporting families that may include U.S. citizens. The Padilla Support Center will ensure that attorneys have access to information on these legal repercussions, to ensure that each New Yorker has a fair day in court, regardless of immigration status.
Which attorneys do we support?
We provide FREE consults to:
Assigned Criminal Defense Attorneys:

The Center provides individual consults on immigration consequences to attorneys appointed through the Assigned Counsel Plan (18-B attorneys). The Center with immigration attorneys at the trial level public defenders across the city and the Center for Appellate Litigation, Appellate Advocates, and the Office of the Appellate Defender, to ensure clients have access to high quality immigration advice.
Assigned Family Defense Attorneys:

The Center assists attorneys representing adult respondents and non-respondents in New York Family Court. We provide individual consults to attorneys appointed through the Assigned Counsel Plan and to institutional family court providers.
Post Conviction Relief Practitioners:

The Center works with post-conviction relief practitioners and litigants to ensure that

Padilla

is interpreted fairly such that non-citizen defendants receive the full benefit of their Sixth Amendment rights. Additionally, we file amicus briefs on impact

Padilla

issues in the appellate courts.
What services do we provide?
We provide training, written resources, and expert legal advice to court-appointed attorneys in New York City Criminal and Family Courts. Assigned counsel in Criminal and Family Court can contact us directly to get free individualized case consults.
Complete an

online form

. This is the best way to get in touch with us.

Send an email to

[email protected]

. 

Leave a voicemail at

212-725-6422

with your contact information, the reason for your call, and the next court date. 
History of the IDP Padilla Support Center
For 20 years, the Immigrant Defense Project has been at the forefront of efforts to secure fairness and justice for immigrants in the US. The launch of the IDP Padilla Support Center, in 2016, is a major milestone on the road toward that goal.
Funded through an innovative grant from the New York State Office of Indigent Legal Services and the New York City Mayor's Office of Criminal Justice, the IDP Padilla Support Center is part of a statewide network of regional immigration assistance centers dedicated to ensuring the promise of Padilla v. Kentucky. Padilla is a 2010 Supreme Court decision that held that defense counsel have a constitutional duty to advise non-citizens about the immigration consequences of a guilty plea.
The first of its kind in the nation, this statewide network encompasses six centers, in New York City and the counties of Erie/Monroe, Oneida, Albany, Westchester, and Suffolk/Nassau. In addition to operating the New York City center, IDP's Padilla Support Center provides critical support to many of the other centers through trainings and consultations.
To find out more about the Office of Indigent Legal Services' Padilla Initiative, click here.
I am a privately-retained attorney in NYC criminal or family court. Can IDP help?

If you are being retained as a private attorney on a pending court matter, we cannot provide you with a free consult. However, we can provide you with referrals to immigration attorneys who are experienced providing advice about the immigration consequences of criminal convictions. Email [email protected] for our referral list.