What we do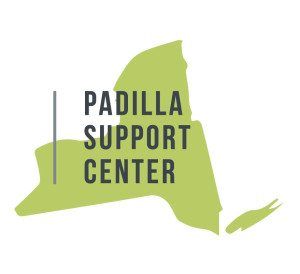 For 20 years, the Immigrant Defense Project has been at the forefront of efforts to secure fairness and justice for immigrants in the US. The launch of the IDP Padilla Support Center, in 2016, marks the latest major milestone on the road toward that goal.
The Padilla Support Center is a regional assistance center offering legal support to defense attorneys representing immigrants in New York City. The Padilla Support Center is dedicated to improving the legal representation of immigrants in Criminal and Family Court proceedings. By equipping attorneys to accurately advise their clients about the immigration consequences of contact with the Criminal and Family Court systems, the Padilla Support Center works to ensure fairness and due process for immigrants.
More than half a million New Yorkers are estimated to be undocumented and an estimated 700,000 additional New Yorkers are eligible to become U.S. citizens. Guilty pleas to even minor, non-violent offenses can even have major ramifications for immigrants who are lawful permanent residents, have lived and worked in the city for years, and are responsible for supporting families that may include U.S. citizens. The Padilla Support Center will ensure that attorneys have access to information on these legal repercussions, to ensure that each New Yorker has a fair day in court, regardless of immigration status.
Which attorneys do we support?
We provide FREE consults to:
Assigned Counsel (Criminal): The Center provides individual consults on immigration consequences to attorneys appointed through the Assigned Counsel Plan (18-B attorneys).
Appellate Counsel (Criminal): The Center works with the Center for Appellate Litigation, Appellate Advocates, and the Office of the Appellate Defender, to provide immigration expertise to their appellate staff.
Assigned Counsel (Family): The Center assists attorneys representing adult respondents and non-respondents in Article 10 (child protective), Article 8 (family offense), and Article 4 (child support) proceedings. We provide individual consults to attorneys appointed through the Assigned Counsel Plan and to institutional family court providers.
What services do we provide?
We provide training, written resources, and expert legal advice to court-appointed attorneys in New York City Criminal and Family Courts. Our FREE case consults include immigration analysis of the following:
Criminal charges, convictions, and/or plea offers;
Post-conviction relief options.
History of the IDP Padilla Support Center
Funded through an innovative grant from the New York State Office of Indigent Legal Services and the New York City Mayor's Office of Criminal Justice, the IDP Padilla Support Center is part of a statewide network of regional immigration assistance centers dedicated to ensuring the promise of Padilla v. Kentucky. Padilla is a 2010 Supreme Court decision that held that defense counsel have a constitutional duty to advise non-citizens about the immigration consequences of a guilty plea.
The first of its kind in the nation, this statewide network encompasses six centers, in New York City and the counties of Erie/Monroe, Oneida, Albany, Westchester, and Suffolk/Nassau. In addition to operating the New York City center, IDP's Padilla Support Center provides critical support to many of the other centers through trainings and consultations.
To find out more about the Office of Indigent Legal Services' Padilla Initiative, click here.
I am a privately-retained attorney in NYC criminal or family court. Can IDP help?

If you are being retained as a private attorney on a pending court matter, consults for those cases are not free. We ask that you make a contribution between to IDP to receive guidance. Your contribution will help sustain our consult work for all by offsetting the cost of providing you with guidance. Please fill out our webform and someone will get back to you with a recommended contribution range based on the complexity of your inquiry.