Sick of Trump's demonizing rhetoric about immigrants during the #shutdown fight but not sure what to read? Here's a primer for understanding the issues and fighting back!
Alisa Wellek, Executive Director Immigrant Defense Project
In the midst of Trump's government shutdown, he has doubled down on the hateful rhetoric he has used from the start of his presidential campaign, in which the inherent "criminality" of immigrants played a central role in justifying a broad anti-immigrant agenda. We are inspired by those who are calling Trump's demands out for what they are – immoral, racist, and wasteful.
There are a lot of articles out there about the political machinations of the shutdown. If you're looking for some deeper reads from impacted communities and those fighting to end the criminalization of immigrants, please check out this primer.
Leaders representing both immigrant youth and southern border communities explain their principled opposition to paying off Trump as he has taken their communities hostage: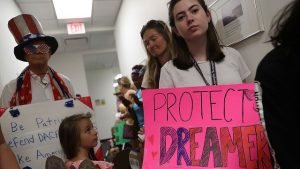 "For the White House, the pain felt by our communities is intentional; it was created as leverage for Trump to demand billions for his harmful wall and everything that lies in the shadow of that wall, including a deportation force that is coming after us."
Immigrant & reproductive justice leader Alejandra Pablos writes powerfully about her experience as an immigrant with a record who has been vilified by Trump.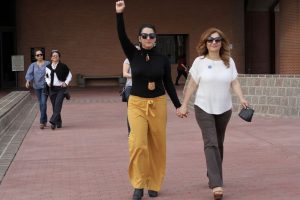 "Because most of the narrative surrounding deportations has been framed around cruel family separations and children being put in cages, those of us who are single adults, who are queer and trans, who speak out against state violence, or who may have already been through the U.S. criminal justice system, have been left out of the conversation. We become the 'bad immigrants' that are constantly vilified by the Trump administration and conservative pundits on Fox News."
National network working to end criminalization of immigrants discusses the disconnect between bipartisan criminal justice reform signed by Trump and his criminalization and demonization of immigrants.
"The push for harsher punishments for immigrants and their exclusion from criminal justice reform efforts show that legislators see families who are part of our communities but not born here as undeserving of the same treatment and opportunities to turn their lives around — as those who were."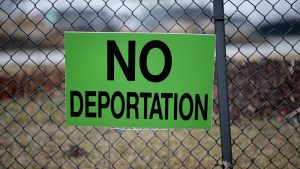 As Trump expands prosecutions of people crossing the border, a teenager shares the story of her father's prosecution and deportation and how she's fighting to change the laws.
"There's many people going through this, and these [lawmakers] have power. I want them to do something about this… I'm speaking up for both my parents and for myself."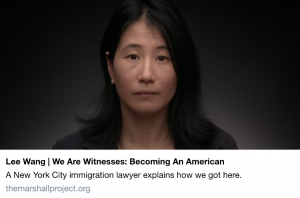 #WeAreWitnesses, a new docu-series from the Marshall Project, seeks to reframe the current narrative surrounding immigration. IDP Senior Staff Attorney Lee Wang is featured and she succinctly connects Clinton's 1996 reforms, 9/11, Obama-era policies, and Trump's hateful agenda to the current mass deportation landscape.
Great, now that you're caught up, here's what you can do:
Help #DefundHate by sharing this primer and the stories of the people detained, deported, and killed by Trump's policies and the deportation force. Then, ask your network to call Congress and tell their elected officials they must reject Trump's demands and #DefundHate instead: 210-702-3059