If you or a loved one are at risk of deportation, make an emergency plan for the following:
Meet with a Lawyer | Medical Needs | Childcare Needs |Financial Needs
Advocating for a family member in an immigration bond hearing | Immigration Raids | Print this page 
Organize your personal documents.
Keep original identity & personal documents in a safe place. Make and store copies where someone you trust can access them if you are detained.
Gather immigration and criminal history documents. These will help a lawyer figure out if you have any legal defenses against deportation ("relief").
· Immigration documents: any applications submitted to immigration or any documents showing your A# (alien number), if you have one.
· Criminal documents: certificates of disposition from courts and/or rap sheet
Carry important information with you at all times, including:
· Contact information for loved ones
· Contact information for school and point of contact for children
· Important medical information, including contact information for doctors as well as medication information (name/dosages)
Meet with a lawyer as soon as possible to see if you qualify for any legal defenses against deportation ("relief").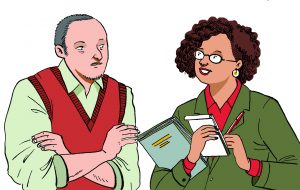 Always keep your original documents.
Be careful of scams! If you have been arrested, call Immigrant Defense Project's free legal helpline at 212-725-6422 or email info[at]immdefense[dot]org. Also, many nonprofits offer free legal screenings across the country.
· Learn tips on how to avoid Immigration Fraud.
If hiring a lawyer, always have a signed contract and make sure to review the document in your preferred language. Make sure both of you sign the contract and you get a copy.
If you are going to pay a lawyer to represent you, always get a second opinion before paying and get a receipt for payment (ideally paying by check or money order instead of cash).
Plan for medical needs.
Write down and carry important medical information with you, including contact information for your doctors and the name and dosages of any medications you take.
Consider allowing someone you trust to have access to your medical information in case they need it to help your legal case or so you have proper medical care if detained.
· To do this, consider signing a HIPAA form (available in English and Spanish), giving them access to your medical files and allowing your doctors to communicate with them about your medical needs.
Plan for childcare needs.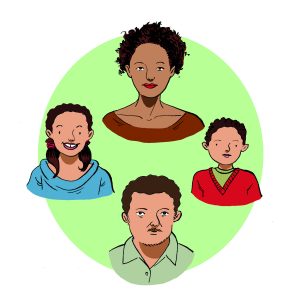 Write down and carry contact information for childcare and your child's school.
Identify someone who can care for your children if you are detained. Make sure that person agrees to act as a caretaker and has the following information:
· School location and contact information
· Any medical conditions your child has and how to address their needs, including contact information for doctors and information on medications and/or allergies
· Emergency contact information for other loved ones
Put important documents for each child in a safe place where your emergency caretaker can get them. This may include your child's medical/school records, birth certificate, and any legal agreements you have made with your emergency caretaker.
Consult with a lawyer about whether to grant a loved one power to make legal decisions for your child if you are detained.
· If you live in New York, we recommend using this form (available in English and Spanish), which allows you to designate an adult to care for and make decisions for your children. The agreement does not require you to go to court and can be revoked at any time. 
· If you live outside of New York, you can use this general power of attorney form (available in English and Spanish). Learn about additional considerations for non-US citizen parents (many of these forms are Arizona-specific).
· Advocates, read our FAQ about using New York's Parental Designation form.
Plan for financial needs
Consult with an expert about whether to grant a loved one power to access your finances and make financial decisions if you are detained. There is a special power of attorney form for financial matters. This legal document allows a loved one to do things like access your bank account, pick up your paycheck, pay bills, and use your money to pay bond. Learn more in Families for Freedom's "Financial Handbook for Families Facing Detention + Deportation," April 2008.
Freedom Together: Supporting your loved one in their immigration bond hearing
This short resource explains how the families and friends of detained immigrants can help advocate for the release of a loved one on bond. The booklet includes information about preparing for bond hearings by gathering documents and letters of support, attending a bond hearing, and how to pay an immigration bond. Available here in English and Spanish.