When Immigration & Customs Enforcement (ICE) agents go to homes and the community to arrest non-citizens, it's common for them to lie about who they are and what they want from the individuals they encounter. The lies are called "ruses." 
Ruses are an officially-sanctioned ICE policy, taught to new agents at the ICE Training Academy, and are subject to almost no restrictions. The Immigrant Defense Project's lawsuit, Immigrant Defense Project, et al. v. ICE, et al., has made internal ICE training documents and memos, including those on ruses, publicly available. From the results of this Freedom of Information Act (FOIA) lawsuit, IDP produced the Defend Against ICE Raids and Community Arrests Toolkit, available in English and Spanish. 
Ruses are a tactic used frequently by ICE in investigating and arresting non-citizens. Since 2013, IDP has monitored ICE arrests, tactics, and trends, and has verified hundreds of reported raids, including those involving ICE's use of ruses.
Though ICE's tactics regularly evolve, ICE's use of ruses has escalated since 2017. Familiarity with ICE tactics, like ruses, could help prevent an ICE arrest and protect loved ones. Read on to learn more about what kinds of ruses ICE uses, why they use them, and what you can do to protect yourself or loved ones. IDP has additional Know Your Rights materials here, including a flyer on the ways that ICE pretends to be local police. Find the flyer here, available in both English and Spanish.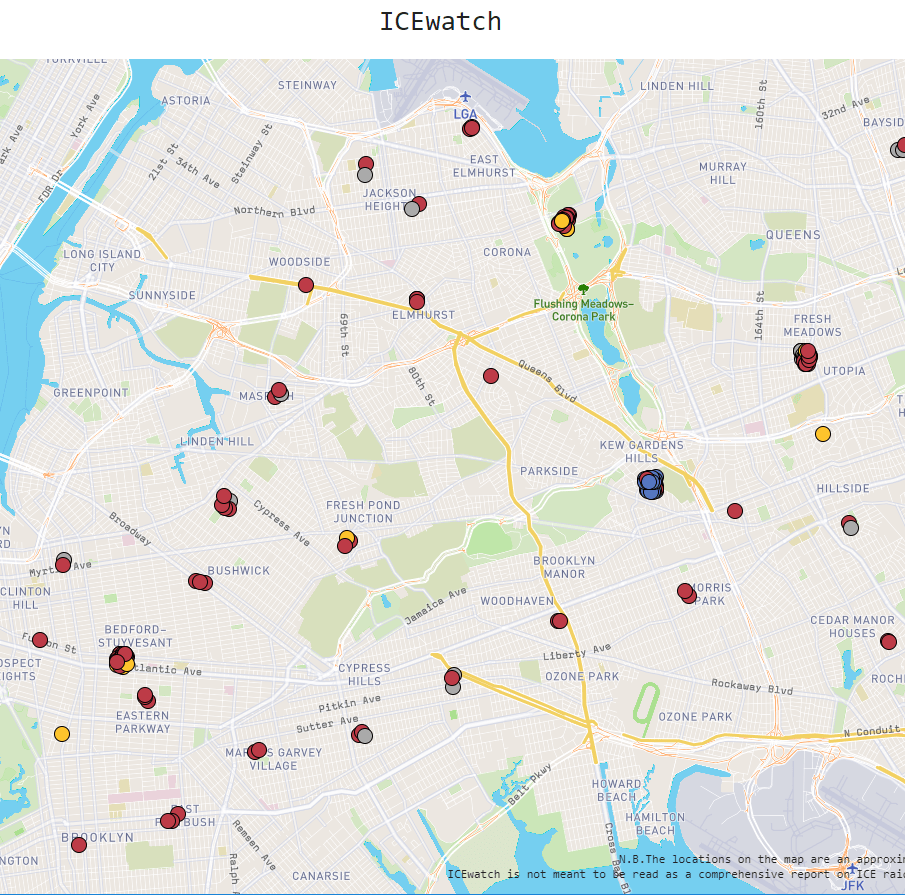 ICEwatch
IDP tracks ICE raids and ICE trends in arrest on our ICEwatch map. The map is not updated in real time.
To report an ICE raid where ICE has used a ruse, call the Immigrant Defense Project Helpline at (212) 725-6422.
Want to learn more about protecting yourself from ICE? Check out our Know Your Rights flyers, graphics, and other resources.