Alisa Wellek
Executive Director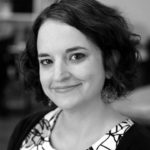 Through national and local advocacy, community education, and litigation, Alisa guides IDP's work challenging government programs that funnel immigrants into an unjust detention and deportation system. She currently leads IDP's federal advocacy efforts, coordinating a communications strategy designed to disrupt the dominant narratives surrounding immigrants convicted of crimes and provide public education in support of legislative strategies and grassroots field operations. Prior to coming to IDP, as an Equal Justice Works fellow, she built her skills in nonprofit management, as the National Campaign and Advocacy Manager at the Lesbian, Gay, Bisexual, and Transgender Community Center in New York City. Alisa received her B.A. from Stanford University and her JD from New York University School of Law. She got her advocacy and organizing start growing up in Chicago.
Mizue Aizeki
Deputy Director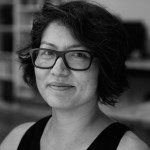 Mizue guides IDP's policy work on ending injustices–including criminalization, imprisonment, and exile–at the intersections of the criminal and immigration system, with a focus on the police-to-deportation pipeline, ICE policing practices and ICE surveillance. This includes IDP's campaigns to end the growing entanglement between local law enforcement and ICE, including being one of the leaders in the campaign that led to Governor Cuomo's suspension of NY state's participation in ICE's "Secure Communities" program in 2011 and subsequent campaigns in New York City to limit collaboration between the NYPD and the NYC Department of Corrections and Immigration and Customs Enforcement. Mizue coordinates IDP's community defense work and also IDP's work fighting the growing police surveillance state. Mizue has organized around racial justice, workers' rights, and the policing and deportation of immigrants in the interior and at the U.S.-Mexico border for over twenty years. Mizue is also a photographer whose work has appeared in Dying to Live, A Story of U.S. Immigration in an Age of Global Apartheid (City Lights Books, 2008) and Policing the Planet: Why the Policing Crisis Led to Black Lives Matter (Verso, 2016).
Marie Mark
Director of Legal Support and Resources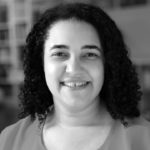 Marie came to IDP from the immigration practice at Brooklyn Defender Services (BDS). Marie has spent her legal career advising clients and attorneys about the immigration consequences of criminal convictions and other contacts with the criminal justice and representing non-citizens fighting to remain in the United States. She has provided substantial training and mentorship for law students and attorneys fighting for the rights of immigrants. She received her law degree from New York University School of Law, where she participated in the Children's Rights Clinic and Immigrant Rights Clinic. Marie holds an undergraduate degree from Swarthmore College.
[/vc_row]
Manny Vargas
Senior Counsel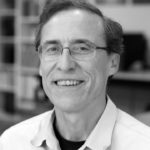 Manny founded IDP in 1997 (in conjunction with our original sponsor, New York State Defenders Association). A nationally known expert on the immigration consequences of criminal convictions, he is the author of several legal resource materials for advocacy on behalf of immigrants accused of crimes, including Representing Immigrant Defendants in New York (5th ed, 2011) and the Removal Defense Checklist in Criminal Charge Cases, and provides training and immigration law backup assistance on criminal/immigration issues.  Manny has also engaged in and supported litigation defending the legal rights of immigrants placed in removal proceedings based on criminal charges. Prior to his work with IDP, Manny represented and counseled immigrants for eight years as a staff and supervising attorney of the New York City Legal Aid Society Immigration Unit.  Manny has received numerous awards for his advocacy work on behalf of immigrants, including, most recently, a Lifetime Achievement Award from the National Association of Criminal Defense Lawyers and a Jack Wasserman Award for Excellence in Litigation in the Field of Immigration Law from the American Immigration Lawyers Association.
Benita Jain
Supervising Attorney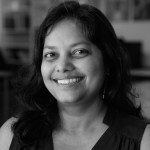 Benita, formerly co-Director of IDP, now leads IDP's work with the Defending Immigrants Partnership, a national collaboration that trains public defenders on immigration consequences of criminal convictions and assists defender offices in setting up office-wide immigration advisal programs.  Benita also monitors and analyzes legislative proposals affecting immigrants who have interacted with the criminal justice system and has supported IDP's litigation efforts. She has written several pro se guides for immigrants fighting deportation and is an original co-author of the "Deportation 101" curriculum. She is a past Board member of Families for Freedom and past Steering Committee member of the Detention Watch Network. She is a graduate of New York University School of Law.
Terry Lawson
Supervising Policy Attorney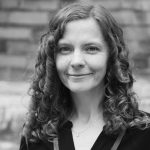 Terry Lawson is a Supervising Policy Attorney at the Immigrant Defense Project (IDP), where she helps to develop and lead creative policy interventions to protect those at the intersection of immigration and the criminal legal system. Prior to joining IDP, Terry Lawson directed the Family and Immigration Unit of Bronx Legal Services, the Bronx program of Legal Services NYC, and represented survivors of intimate violence in family and immigration matters for over 10 years. She co-founded the Bronx Immigration Partnership and co-led the Bronx Domestic Violence Roundtable for many years. Terry is an active member of the New York State Advisory Council on Immigration Issues in Family Court, Immigrant-ARC, and the ICE out of Courts Coalition. She is a graduate of Yale College, Georgetown University Law Center, and the Harvard Kennedy School.
Genia Blaser
Senior Staff Attorney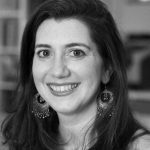 Genia works as part of IDP's Padilla Support Center where she advises defense attorneys on the immigration consequences of criminal cases and provides trainings on the overlap of criminal-immigration systems. Genia also leads IDP's ICE raids monitoring team, which keeps track of and shares trends and tactics of ICE community arrests.  Genia came to IDP from the immigration practice at The Bronx Defenders, where she worked with attorneys on minimizing the immigration impact for non-citizens of contact with the criminal and child welfare systems and represented non-citizens in affirmative and defensive proceedings.  Genia received her law degree from Northeastern University School of Law and her undergraduate degree from Hampshire College.  
Joseph Celestin
Development and Operations Associate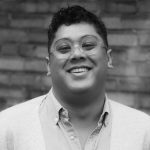 Joseph supports IDP as its Development and Operations Associate. He plays a key role in supporting the advancement of IDP's development and communications strategy, as well as its operations and administrative activities. Before coming to IDP, Joe worked at a Denver-based software company, in a sales operations role. He gradudated in 2015 from Bowdoin College, where he was a 4-year varsity athlete. Joe's presence has raised our office's athlete quotient dramatically.
Jose R. Chapa
Senior Policy Associate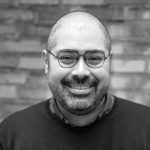 Jose joins IDP as their Senior Policy Associate, focusing on state policy, legislation and advocacy, and supporting IDP's local and federal advocacy work. Previously, Jose worked as the legislative campaign coordinator for the Justice for Farmworkers Campaign in New York State.  After a twenty year effort, the Justice for Farmworker Campaign culminated in the passage of the Farmworker Fair Labor Practices Act in June 2019.  This legislation provides farmworkers across the state with collective bargaining rights, overtime pay, and a day of rest, among other rights. Prior to that, Jose worked as a paralegal and Accredited Representative at the immigration department at Brooklyn Defender Services and the South Texas Pro Bono Asylum Representation Project. Jose is originally from the Rio Grande Valley in Texas and a graduate of Wesleyan University in Connecticut, where he earned a Bachelor of Arts in American Studies with a concentration in Ethnic Studies.
Karelle Fonteneau
Paralegal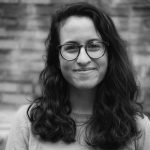 Karelle joined IDP as a hotline paralegal in March 2018. Previously, she worked at The Bronx Defenders as a legal advocate in the New York Immigrant Family Unity Project, which represents detained immigrants in deportation proceedings. Karelle graduated from Yale University in 2016 with a degree in Political Science and Psychology and speaks fluent Spanish, French, and Portuguese.
Ryan Muennich
Senior Staff Attorney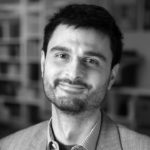 Ryan supports appellate defenders who are representing immigrants, providing assistance both on immigration consequences and appellate strategy, and consults with attorneys on post-conviction relief cases.  As part of IDP's litigation team, Ryan also provides amicus support to courts regarding proper implementation of the U.S. Supreme Court's Padilla v. Kentucky decision.  Prior to joining IDP, Ryan was in private practice, representing immigrants in administrative and federal courts.  Ryan is a graduate of Case Western Reserve University and The Ohio State College of Law.
Jon Rodney
Narrative Strategy Director, Comm/Unity Network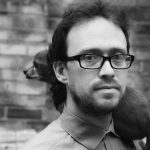 Jon convenes the Comm/Unity network, a collaborative of communicators dedicated to ending the criminalization of immigrants, as part of a broader vision for liberation. With Comm/Unity's partners, Jon works to expand narrative opportunities to humanize all immigrants, especially people with convictions, drawing upon both research and community creativity. Jon develops messaging guidance and provides advice to campaigns at the local, state, and national levels.
Jon brings over 12 years of battle-tested strategic communications experience to IDP.  He spent nine years at the California Immigrant Policy Center, leading the communications team for six years. During that time, Jon helped develop and execute communications strategy for key state legislation, including the California Values Act and the TRUST Act,  as well as strong local "Sanctuary" policies. He has also supported many deportation defense campaigns for people with past arrests or convictions.
Tony, Jon's chihuahua, maintains an extensive network of reporter relationships.
Jane Shim
Advocacy Staff Attorney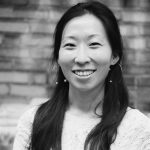 Jane comes to IDP as an Advocacy Staff Attorney, working with communities and advocates on policy campaigns to combat the criminalization of immigrants.Previously, she worked on civil and pro bono immigration litigation at WilmerHale.  Jane earned her J.D. from Yale Law School, where she was a member of the Worker and Immigrant Rights Advocacy and Legal Services for Immigrant Communities clinics. During law school, she also worked on policing and sex offender registry reform. She holds a B.A. from the University of Pennsylvania and received a Fulbright poetry fellowship. 
Nabilah Siddiquee
Litigation Staff Attorney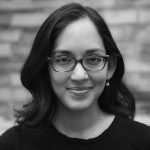 Nabilah works as part of IDP's litigation team, focusing on litigation before federal courts and the Board of Immigration Appeals in support of challenges to adverse immigration consequences of criminal convictions and arrests.  Prior to joining IDP, Nabilah worked in the Immigration Intervention Project of Sanctuary for Families, where she represented non-citizens in affirmative and defensive immigration matters and supervised the asylum practice.  Previously, Nabilah was a litigation associate at a law firm in New York focusing on federal criminal defense and served as a law clerk in the Southern District of New York and the Central District of Illinois.  Nabilah earned her J.D. from U.C. Berkeley School of Law, her A.M. in Middle Eastern Studies from Harvard Graduate School of Arts and Sciences, and her B.A. from Yale University.
Patrick Baker
Litigation Fellow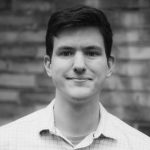 Patrick
joins IDP as a 2018 Litigation Fellow. His work focuses on litigation challenging abusive and unlawful immigration enforcement practices, including courthouse arrests.
Patrick
 gained experience in affirmative litigation as a member of the Worker and Immigrant Rights Advocacy Clinic at Yale. He has also interned at the National Immigration Project of the National Lawyers Guild and New Haven Legal Assistance. 
Patrick
 holds degrees from Yale Law School and Duke University.
Brittany Castle
Equal Justice Works Fellow
Brittany
joins IDP as an Equal Justice Works fellow. Her work will focus on litigation and advocacy challenging ICE's detention practices, with a particular emphasis on healthcare conditions in detention. Prior to law school,
Brittany
 worked with detained individuals in deportation proceedings as an accredited representative at Brooklyn Defender Services. While in law school, she interned with the Northwest Immigrant Rights Project, the Center for Constitutional Rights Prison Litigation Unit, the Health Justice Unit of New York Lawyers for the Public Interest, and IDP. 
Brittany
 graduated from NYU School of Law, where she gained federal court litigation experience as a student in the Immigrant Rights Clinic and the Advanced Immigrant Rights Clinic. She received her undergraduate degree from Case Western Reserve University.